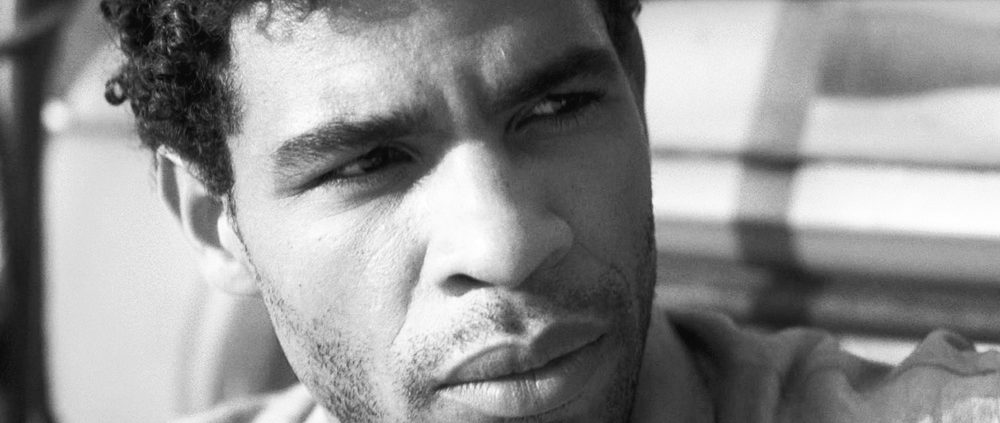 Born in Havana in 1973, Carlos trained at the National Ballet School of Cuba with many of its most influential teachers, including Ramona de Sáa. From 1989 to 1991 Carlos performed throughout the world, guesting with several companies including the Compagnia Teatro Nuovo di Torino in Italy, where he danced alongside Luciana Savignano.
In 1990 he won the Gold Medal at the Prix de Lausanne, the Grand Prix at the 4th biennial Concours International de Danse de Paris, Vignale Danza Prize in Italy and Frédéric Chopin Prize, awarded by the Polish Artistic Corporation.
Upon the invitation of Ivan Nagy, Carlos was invited to dance as a principal with the English National Ballet in London during their 1991/92 season. He made his debut in the Polovtsian Dances from Prince Igor and also appeared in Cinderella (partnering Eva Evdokimova and Ludmila Semenyaka), Le Spectre de la Rose, Les Sylphides, and also as the Prince in Ben Stevenson's The Nutcracker.
In 1991 he won the Prize for Merit in the Young Talent Competition, Positano, in Italy, the Italian Osimodanza Prize and the Grand Prix at Cuba's prestigious Union of Writers and Artists (UNEAC) competition.
Carlos danced with the National Ballet of Cuba for six months during 1992/93 under Alicia Alonso. In October 1993 and September 1994 he toured with the company to Madrid, Spain, where he danced various roles including Albrecht in Giselle, Basilio in Don Quixote and Siegfried in Swan Lake.
He was invited by Ben Stevenson to dance as Principal with the Houston Ballet between 1993 and 1998. Here he made his American stage debut as the Prince in The Nutcracker. Following this, his repertory with the Houston Ballet included Prince Siegfried in Swan Lake, Solor in La Bayadère, Basilio in Don Quixote, Stevenson's Britten Pas de Deux, the male lead in Harald Lander's Etudes, Jiri Kylian's Symphony in D and the Chosen One in The Rite of Spring.
He won the Dance Fellowship from the Princess Grace Foundation, United States in 1995. In 1997 he created the role of Frederick in Ben Stevenson's Dracula and in 1998, added the role of Misgir in the première of Stevenson's The Snow Maiden, partnering Nina Ananiashvili.
Carlos joined The Royal Ballet under the direction of Anthony Dowell in 1998 before changing his title to Principal Guest Artist in 2003. He remains in the company today.
In The Royal Ballet's 1999/2000 seasons he performed: Nacho Duato's Remanso, The Prince in The Nutcracker, Solo Boy in MacMillan's Gloria, Franz in Ninette de Valois' production of Coppélia, Nijinsky's L'Après-midi d'un faune, Des Grieux in MacMillan's Manon, the Messenger of Death in Song of the Earth, the Boy with Matted Hair in Anthony Tudor's Shadowplay.
During the 2001/02 season he made his debut as Basilio in Nureyev's Don Quixote, and in the 2002/2003 season he made his debut as the title role in George Balanchine's Apollo. He has created roles in Ashley Page's Hidden Variables and William Tuckett's 3:4.
Other roles with the company include William Forsythe's In the middle, somewhat elevated. This was his first appearance with the company. Jean de Brienne in Rudolf Nureyev's production of Raymonda Act III, Colas in Frederick Ashton's La Fille mal gardée, Siegfried in Swan Lake, Actaeon in the Diana and Actaeon Pas de Deux, The Brother in Kenneth MacMillan's My Brother, My Sisters, Albrecht in Giselle, Coppelia, and the Principal Boy in Rhapsody. He also performed the Man's Solo in Petipa's Le Corsaire, at the Opening Celebration of the Royal Opera House.
Carlos has performed as Guest Principal Artist with all the leading ballet companies around the world. In the 2002 he joined the American Ballet Theatre during the company's Metropolitan Opera House summer season, when he performed Prince Désiré in Sleeping Beauty Act III, Oberon in The Dream, Colas in La Fille mal gardée and Conrad in Le Corsaire. He rejoined ABT (under artistic director Kevin McKenzie) as Principal Dancer, for the company's 2003 autumn season at New York City Centre, to perform in the Tchaikovsky Pas de Deux and a new staging of Raymonda (Grand Pas Classique).
Carlos also performed Basilio in Nureyev's version of Don Quixote in 2005, as well as Solor in Nureyev's La Bayadère, with the Paris Opera Ballet in 2006. He won critical acclaim in Moscow and London in 2007 for the role of Spartacus, which he performed with the Bolshoi Ballet. The production was re-staged and filmed in January 2008 in the Paris Opera's Palais Garnier, especially for Carlos.
He has written and choreographed his own semi-autobiographical show, Tocororo. The show was created in Havana in 2002/3 and premiered in Cuba at the Sala Garcia Lorca in 2003. Tocororo subsequently broke all box office records at Sadler's Wells Theatre in London and was nominated for an Olivier award in 2004.
In 2006 Carlos received the Doctor of Letters Honoris Causa by the London Metropolitan University. In 2007 he won a coveted Outstanding Achievement in Dance award at the Laurence Olivier Awards for his 2006 programme entitled 'Carlos Acosta and friends of The Royal Ballet', first staged at Saddlers wells.
In recent years Carlos has performed the lead role in the following ballets with The Royal Ballet: The Sleeping Beauty, The Four Temperaments, Rhapsody, Apollo, Theme And Variations, Mayerling, Pierrot Lunaire, Song Of The Earth, Swan Lake, Manon, La Bayadère, Dances At A Gathering, Giselle, Jewels, Winter Dreams, Requiem, Agon, Gloria, The Judas Tree, and Romeo & Juliet.
He has enjoyed a flourishing career as an international guest artist, appearing In the United States, Russia, the Netherlands, Chile, Argentina, Greece, Japan, Italy, Germany and France. In June 2008 he guested for the first time with the Australian Ballet, in Jerome Robbins' Afternoon of a Faun, partnered by AB principal Kirsty Martin.
He continues to develop and produce his own hugely popular and award-winning shows in London and throughout Europe, including both classical and more contemporary repertoire with guest artists from the Royal Ballet and often championing relatively unknown choreographers from his native Cuba in the process. He was also instrumental in taking the Royal Ballet on tour to Havana in the summer of 2009.
In 2011 Carlos performed with Tamara Rojo and The Royal Ballet cast at the opening night of Romeo and Juliet at Londons O2 arena, to an audience of 13,500.
His self written autobiography 'No Way Home' was published in October 2007 by Harper Collins in the UK and by Scribner in the US, and became Book of the Week by the BBC Radio 4 programme. Following on from this Carlos wrote 'A Pig's Foot' his first fiction work which was published in 2013.
Carlos television appearances include the CBS News special report in 1997 for their programme 60 Minutes (broadcast in January 1998), following him during his performances for the Houston Ballet and relaxing with friends and family in Cuba. Other television performances include two live BBC broadcasts from The Royal Opera House: the Opening Celebration in December 1999 when Carlos performed the Man's Solo in Le Corsaire, and in February 2000 the role of Franz in Ninette de Valois' Coppélia. He featured in "The Reluctant Ballet Dancer", a programme in the Imagine series shown on BBC1 on 9 July 2003 and presented by Alan Yentob. He was also interviewed for the BBC's HardTalk programme which was broadcast on Christmas Day 2003. In 2006 he was filmed in the BBC studios performing a dance from Tocororo, which was broadcast on the Newsnight programme. He has also appeared in The Culture show, Good morning, BBC Breakfast and The Andrew Marr Show. Sir David Frost interviewed him in 2009 and an interview with BBC HardTalk was broadcasted on June 2011.
In 2004 was the world première of Dance Cuba: Dreams of Flight, a film by Cynthia Newport featuring Carlos and other former members of the National Ballet of Cuba, which took place at the Miami International Film Festival.
Carlos also appeared as a main character in the Natalie Portman directed segment of 'New York, I Love You'. A feature film based on his life story is currently in development. He will also appeared in another feature film entitled 'The Day of Flowers' shot principally in Cuba which was released in 2013.
In the 2014 New Year's Honours List Carlos was awarded the CBE, capping the end of a remarkable year which saw him stage a new production of Don Quixote at the Royal Opera House, release his debut fiction novel, Pig's Foot through Bloomsbury, and choreographing a new production of Guys and Dolls. In the National Dance Awards 2015, Carlos was awarded the De Valois Award for Lifetime Achievement.
The culture and history of Carlos' homeland have been important influences throughout his career and will continue to be so as he has not only established his own dance company – Acosta Danza – in Havana, but has also created the Carlos Acosta International Dance Foundation. The Foundation has been created with the dream of giving young dancers and choreographers the opportunities he benefitted from by providing an education platform, free at the point of delivery, where they can come to express talents which might not otherwise be seen or heard whilst receiving world class training in an inspirational setting. The first step in this process was the creation of the Acosta Danza Academy which opened its doors in Havana for the first time in September 2017 to its first intake of aspiring and talented young Cuban students, each embarking on the first of a three-year course, they have been joined by a further intake of Cuban and international students in September 2018.
In January 2020, Carlos became Director of the Birmingham Royal Ballet where he set to the task of building on the Company's classical traditions whilst expanding its repertoire and reaching out to new and more diverse audiences. In his first year, despite the impact of COVID-19 lockdown measures on training and live performance, Carlos formed exciting new partnerships and collaborations with international talent, commissioned major new staged works, whilst further embracing digital advances. He continues to forge a new direction for Birmingham Royal Ballet as it enters its third decade, which is surprising and unpredictable and truly defines what it is to be a world leading classical ballet company in the 21st century.
https://www.validproductions.co.uk/wp-content/uploads/2016/07/carlos-black-white.jpg
652
1000
admin
https://www.validproductions.co.uk/wp-content/uploads/2016/07/Valid-Productions-web.png
admin
2016-07-04 11:03:40
2022-01-27 13:58:30
Carlos Acosta